NEW CONSTRUCTION
Hammer Home Total Comfort
You've had your dream home mapped out in your mind for years. Now, this long-sought vision is becoming a reality.
However, you must do more than nail the visual appeal of your new space for it to be a real dream come true. It has to feel like home, too. Luckily, our team at Innovative Comfort can help you bring home endless comfort through our HVAC services for new construction.
ON SECOND THOUGHT, COMFORT SHOULD BE YOUR FIRST THOUGHT
When you buy an existing home, the HVAC system may or may not meet your needs because it was designed to meet the previous owners' specifications. But thanks to Innovative Comfort's custom HVAC installation service for your new home, it doesn't have to be this way.
Rather than being an afterthought, comfort is our first thought. Before construction begins, we'll work with you to nail down your specific comfort preferences. Then, using our findings, we'll draw a custom solution into your space's blueprint. This careful planning ensures your home will deliver on your comfort demands—and then surpass them.
LET'S OUTLINE THE BENEFITS
A custom-designed and flawlessly installed HVAC system doesn't short cycle or work overtime. Rather, this unit effortlessly meets—and then exceeds—your comfort demands, which, in turn:
Maximizes your space's efficiency
Minimizes your home's energy use
Lowers your utility bills
Lengthens your system's lifespan
…And so much more!
THE ABCS OF POTENTIAL CUSTOMIZABILITY
It's one thing to come home to a space that's comfortably cool even when the weather outside is swelteringly hot and oppressively humid. But it's another to be completely confident your home will deliver on its comfort promise every time you open the door. Well, that's the serenity you can expect with a custom HVAC installation from Innovative Comfort.
Keep this in mind: The more customized your system is, the better it will fit your life, your budget, your comfort demands and your peace of mind.
Here are a few ways you can customize your HVAC installation with us.
Size up to the Right Unit
Believe it or not, the size of your HVAC system matters. It significantly affects your comfort, your home's IAQ and your budget.
If a system is too large for your space, it'll try to meet your comfort needs too quickly. This, in turn, drives your system to overcorrect by short cycling, which wastes your home's energy, causes more frequent repairs and decreases your system's lifespan.
If a system is too small for your space, it'll constantly overwork itself—trying (and failing) to fulfill your comfort demands. This will drive your energy bills through the roof and shave years off of your unit's usefulness.
Feel the Difference in Efficiency
All treated air travels through your air ducts. Because of this, your ducts play a large role in your heating or cooling system's performance. Well, with our custom HVAC installation, you can get your ducts in line.
First, we'll map out the optimal size, location and placement for your ducts. Then, we'll follow this precise plan when installing them. Flawlessly placed and installed air ducts prevent leaks, block outdoor pollutants, pests and insects from entering your home, enhance your HVAC system's performance and heighten your home's energy efficiency.
A Deep Breath of Fresh Indoor Air—Every Time
A clean and healthy environment is the perfect complement for total comfort. From air filters to dehumidifiers, a custom HVAC installation allows you to sketch out what IAQ products you need to safeguard your indoor environment's health and protect you and your family's wellbeing.
Choose Upgrades to Make Your Dream Home Even Dreamier
From choosing energy-efficient equipment to adding home automation, a custom HVAC installation let's you take advantage of the industry's latest and greatest technological advancements.
BUILD THE TOTAL COMFORT OF YOUR DREAMS
Let us help you create a home that feels as dreamy as it looks. To get started, fill out our online form or call us at 425.361.2526 today!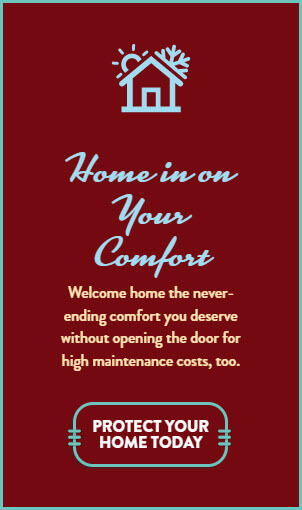 Take The Next Step
Contact Innovative Comfort Today.
MAIL
19502-56th Ave West, Suite 101
Lynnwood, WA 98036
EMAIL
office@calljeffy.com